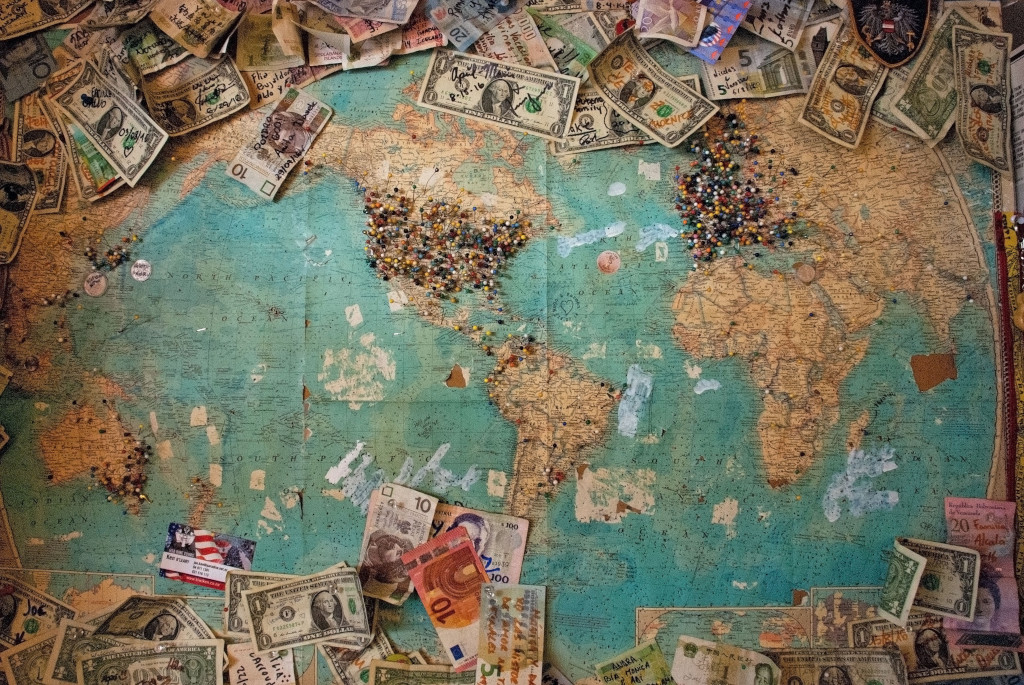 "Life is not measured by the breaths you take, but by the moments that take your breath away." ~ George Carlin
I arrived in Hickory Valley from Switzerland in late March, 2019, following our Stavoren Hang, our Food for the Soul journey through Amsterdam and Milan, and a visit to Denmark with Thomas Meyer.
First things first, I headed into the heartland to record Joseph for News Trends & Stories. At both the beginning and end of the 2nd Quarter, I was armed with the Solari team's synthesis of the top stories and headlines, which always makes News Trends & Stories with Dr. Farrell a unique experience.
Later in April, I headed for Thailand, with a three-day visit in New York along the way. For several glorious spring days, I experienced the Manhattan I once loved when I lived there. Central Park in full bloom. The museums full of wonderful exhibits. Long conversations with deeply intelligent friends and subscribers in lovely cafes. Listening to Ella Fitzgerald and Cole Porter and Nina Simone while taking long walks. I even had dinner with friends from Zurich who had flown in to attend Wagner's Ring at the Metropolitan Opera. I can remember that time in New York as if it were yesterday, though that world is now gone, possibly forever. I think of it as a Wordsworth moment—"yet, I know, where'er I go, that there hath pass'd a glory from the earth."
I took off from New York through Paris to Bangkok for a visit with Bronwen Evans Laopha at her eco-resort Faasai Resort & Spa (https://www.faasai.com/home.php) in Chanthaburi, Thailand. Bronwen's sister Mary Evans is a dear friend who runs the Heron's Flight Vineyard that I so love to visit in Matakana, New Zealand (https://www.heronsflight.co.nz). Mary had insisted for many years that I "just had to meet Bronwen." Mary is always right.
Bronwen was Radio New Zealand's economics correspondent for many years before moving to Thailand, where she works as a corporate communications advisor for a large Thai company and established the Faasai Resort and an organic farm with her husband. She is one of the most knowledgeable people I know about a wide range of topics relevant to the state of the world and Asia's place in it.
Bronwen describes Faasai as the place where "the forest meets the beach." During my stay, she and I took long walks in the cool mornings and evenings up and down the beach on the Gulf of Thailand. These were some of the many deep discussions I had about "the State of Our Currencies," even as I was writing the outline for my Deep State Tactics 101 series.
During May and June, The Solari Report published excellent interviews with Patrick Wood on Technocracy and Opportunity Zones—critical background to understand what is happening in the currency and financial systems.
In June, I returned home for a Southern summertime in Hickory Valley. This time included a gathering of "ladies who lunch"—fine friends who appreciate cultivating magnolia trees and good manners in the face of the madness of this world. It seemed the right milieu for publishing the first three parts of Deep State Tactics 101, which continued as a 12-part series through 2019 and will culminate in the still-forthcoming 2019 Annual Wrap Up. I also published my review of David Martin's book on the assassination of James Forestal and an interview with David as well. This was a mystery that I had always hoped to understand and one that fills in many gaps regarding the assassination of a number of American leaders, including President John F. Kennedy.
The Solari team and I have many people to thank for making The Solari Report great in the 2nd Quarter 2019. Many thanks to:
Robert Dupper
Robert is Solari's videographer, graphics guru, creative inspiration, and anchor in the Netherlands.
Dr. Joseph P. Farrell
Joseph joins us for our quarterly News Trends & Stories analysis. There is nothing like it.
Thomas Meyer and his clan
Thomas grasped my interest in Rudolf Steiner and my passion for the Story of Gideon and Chartres and has been educating and inspiring me about them ever since. In the 3rd Quarter, Thomas, Robert, and I headed to Chartres together, where I attended Ulrike's workshop on "Spaces of Resonance."
Nina Heyn
Nina continues to delight us with her Food for the Soul columns as she sleuths out great art, great museums, and great movies. In the 3rd Quarter, we headed to Paris (together with Ulrike and Robert) for da Vinci at the Louvre. Oh boy!
Ulrike Granögger
Ulrike has been shifting our paradigms with the latest revelations in science in her incredible workshops and the Solari Future Science Series.
Brigitte Mouchet
Brigitte inspires and educates us to maintain our strength and vitality in the Solari Wellness Series.
Jason Worth
Jason provides highly capable research and excellent book reviews.
Brad Eddins
Brad is Solari's News Trends & Stories Wrap Up editor and does a yeoman's job preparing that section of the Wrap Ups. Brad also manages the Take Action section at solari.com.
The Saker
The Saker is a unique voice helping us each quarter to understand the emergence of a multipolar world.
Rambus
Rambus provides truly the best technical analysis anywhere for our quarterly Equity Overviews.
Jason Bawden-Smith
Jason continues to keep the Solari networks informed on biophysics and how to stay healthy in a wireless world.
Dr. Mark Skidmore
Dr. Skidmore continues his efforts to research the missing money—it is some of the most original, fearless scholarship on the planet.
As I said last quarter, where are the great scholars and fearless thinkers when you need them? They are right here on The Solari Report!
I am so very grateful to have so many people of great integrity and talent in our network and lives.
Most of all, the thanks of the entire Solari team go to our subscribers. Thank you for your ideas, links, comments, and insights, and for putting gas in our tanks. You are one of the most remarkable networks of people on the planet today. The Solari vision is to grow as an intelligence network that serves each other—and all humanity—in living a free and inspired life. Each day, you inspire us with the confidence that such a vision is unfolding before our very eyes.
On behalf of the entire Solari team, I wish you the joys of creation and prosperity as we move through unprecedented times.